Upper Kindergarden
Posts: 268
Joined: Fri Sep 10, 2004 6:10 pm
Location: Patiala
---
---
The good news first...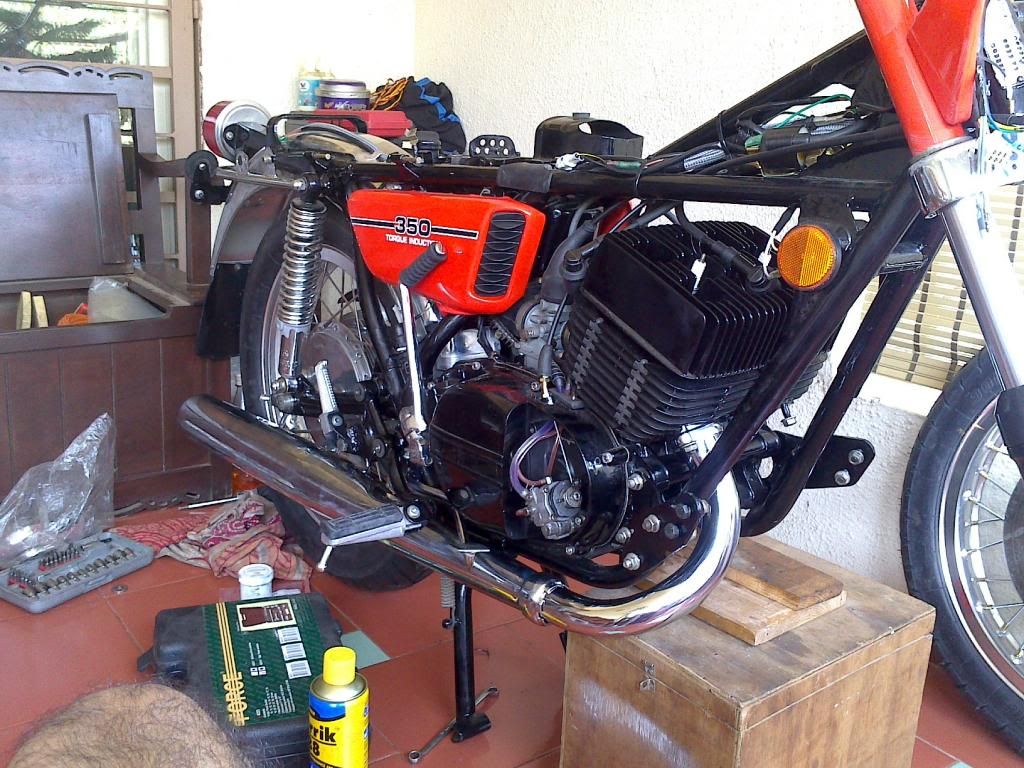 The CDI & VR and all the connectors fit under the side cover without a problem.
Now the bad...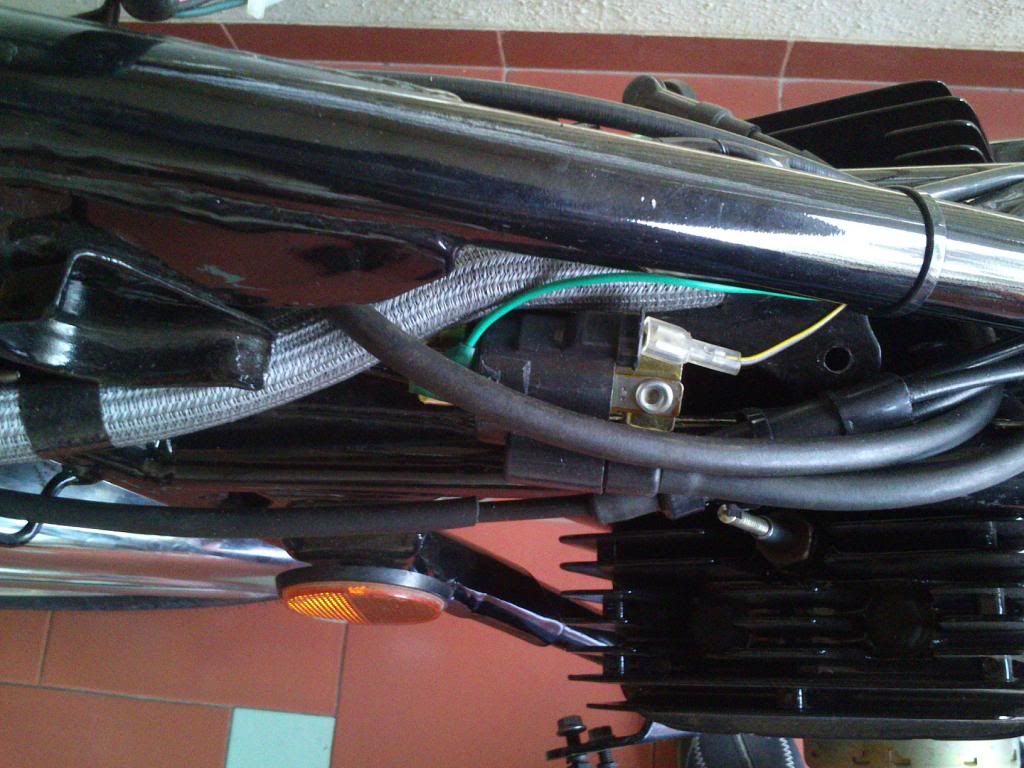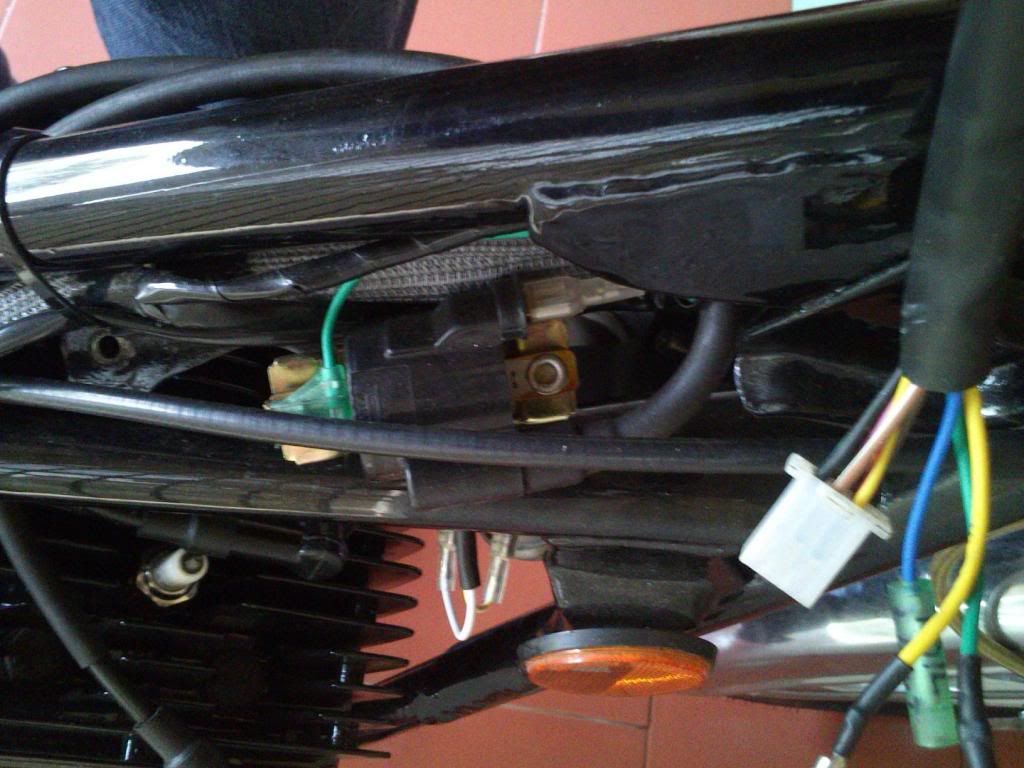 Like Chinoy said, the HT coils need to mounted on the forward holes, one on each side or they rub against the tank. I have mounted them so that the HT wires are on the outside, that way I don't risk a short with the tank body.
Next up was a little plate for when I start timing, I wanted this as close to the magneto as possible to remove any parallax errors, for now I am using a makeshift height gauge, will make permanent markings once I get my dial gauge.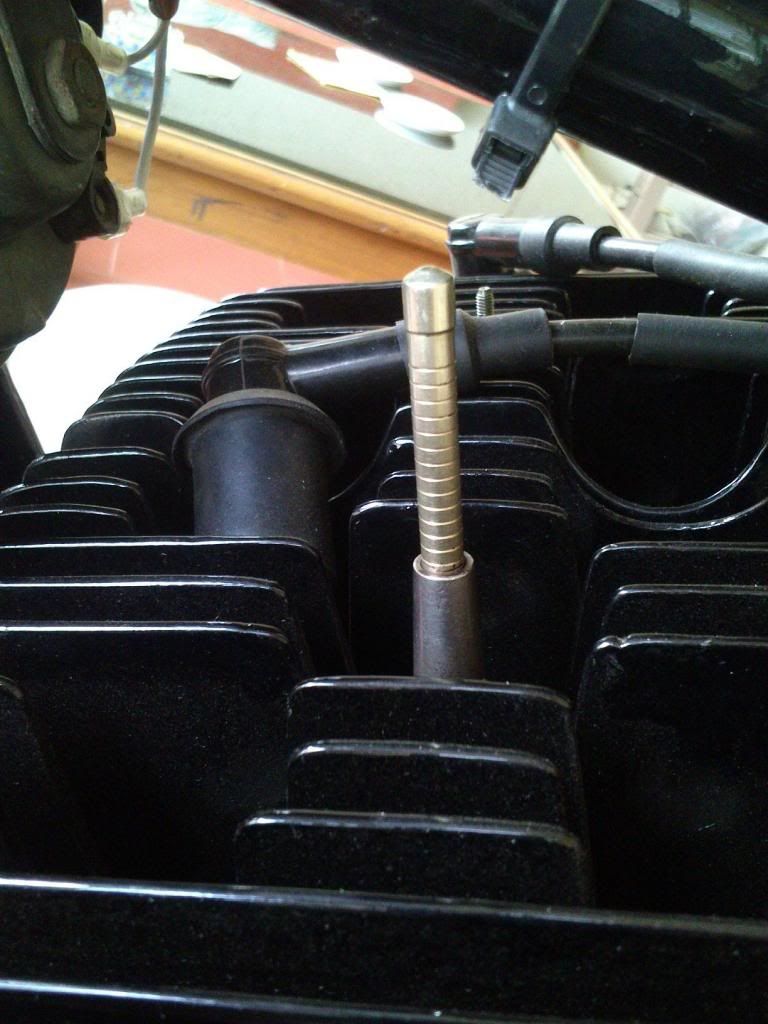 Another days job and should be firing the engine up.
Here is my help

and the project as it stands...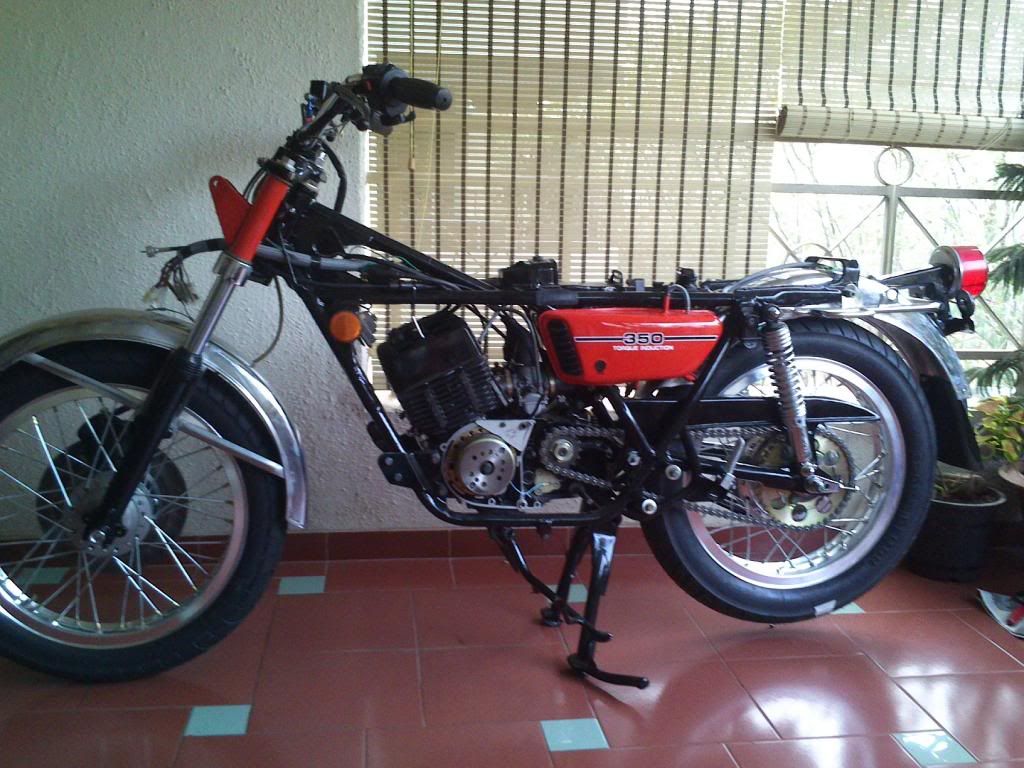 ---
Upper Kindergarden
Posts: 268
Joined: Fri Sep 10, 2004 6:10 pm
Location: Patiala
Rims look good, so does the foot rests!
---
Hey Roughseas,

What part of Pune are you from? We have a bunch of RDD old timers in Pune who can help you with anything RD related.
BTW, have to say, cleanest install I've seen. You seem to be quite the perfectionist!

Welcome to RDD.
---
good job rough seas, a step to step pics of CDI installation

are you having SS spokes on your wheels , Just have a question are wide liped A rims ok for our Indian roads ?
---
LOL I can just imagine you firing that up on the 3rd floor balcony.

@Gill if it aint broke dont touch it.

Nice clean looking bike. Good job on the install.
---
Posts: 72
Joined: Mon May 18, 2009 1:04 pm
Location: Bangalore
---
Thanks for all the comments guys! Finally got it down to the parking today after a lot of cursing as the stairs had just been mopped by an over enthusiastic maid

Forgot to tighten the oil drain plug before filling in the oil and more 'maa' 'behen' galis followed :p
I'll try and click a video tomorrow while I do the timing, got to get some more 2T as I forgot to save some for the little bottle I was going to hook up to the carbs. That and the seat and I am done....balcony looks empty now

---
@ Simaord.. the spokes are normal nickel for the front wheel and chrome for the rear, I don't know from which bike as the spokes I bought for the RD all went waste as wasn't planning to install the US spec front end. The rims should hold up fine, I don't see a problem. Having said that the H-section aluminum rims are not as hardy as the normal profile, whatever its called.

RDD junkie.. I am at NIBM
---